We are learning, growing, achieving and preparing for success in the 21st century.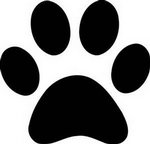 Crofton Elementary School is located in Crofton, KY and is one of eight elementary schools in Christian County School District. It is a public school that serves 400 students in grades PK-6.

Crofton Elementary School is a wonderful place to learn, grow and achieve. Many exceptional programs and services are offered to students beyond the core academic program. Programs such as Cougar Choir, Gifted and Talented program, STLP, Career Fair, Art Club, Family Reading and Math nights, Accelerated Reader and 4H.

Crofton's Community partner is the Literacy Council. FRC partners with area churches. Our partners assist with our backpack program, school supplies for students and rewards. These partners, in addition to our wonderful parent volunteers, allow us to focus on instruction.

Crofton Elementary Vision Statement: All students who enter as Kindergarteners exit the Sixth grade
with the skills and knowledge needed for middle school without remediation.
with well developed citizenship habits to guide thought and deed which are necessary for people to live and work together.
having authentically explored career paths at their own choice to begin planning for a rewarding career.
The school works in collaboration with school leadership and in partnership with our community to establish and support rigorous learning standards for all students.

Cougar Pride! We believe!